Set On 55 Serene Acres With A Glorious Pond, Panoramic Views And Siding Onto The Regional Forest. Majestic Post & Beam Architecture, Impressive Exterior & Interior Stonework, Walls Of Glass, 20Ft & 40Ft Soaring Ceilings All Attesting To The Quality Design & Master Craftsmanship That Make This Mansion A Home. Mostly Main Floor Living, Huge Great Room Designed For Entertaining. Sumptuous Master Suite, Gourmet Kitchen, Floor To Ceiling Fireplaces.
RE/MAX HALLMARK YORK GROUP REALTY LTD., BROKERAGE
Rural Whitchurch-Stouffville
Gorgeous Hardwood Floors, Stone Terraces, Stunning
Dynamic Greens Wheatgrass Juice
+1 877-910-0467
16128 Ninth Line Whitchurch-Stouffville, ON L4A 3N7 Canada
Rose Family Farm
+1 905-473-3574
17569 Centre Street Suite 2 Mount Albert, ON L0G 1M0 Canada
Cedar Beach Variety
+1 905-640-8555
15002 Ninth Line Stouffville, ON L4A 7X3 Canada
Nonno Crupi's Pizza
+1 905-642-8300
15102 Highway 48 Whitchurch-Stouffville, ON L4A 1R1 Canada
Fishbone By The Lake
+1 905-591-3737
155 Cedarvale Boulevard Stouffville, ON L4A 7X3 Canada
Wok Chef
+1 905-640-4448
1 Felcher Boulevard Whitchurch-Stouffville, ON L4A 7X4 Canada
Uxbridge Manor and Spa
+1 905-852-6047
321 Feasby Rd Uxbridge, ON L9P 0C6 Canada
Hanson's Restaurant
+1 905-888-1818
3721 Aurora Road Stouffville, ON L4A 2P9 Canada
Twisted Fork
+1 905-473-1111
62 Main Street Mount Albert, ON L0G 1M0 Canada
Brooks Farms
116-198 Ashworth Road Durham, ON L0G 1M0 Canada
Annina's Bakeshop and Catering
+1 905-640-0691
300 Durham Highway 47 Goodwood, ON L0C 1A0 Canada
Cooper's CSA Farm & Maze
+1 905-830-4521
266 Ashworth Rd Zephyr, ON L0E 1T0 Canada
Quick Bite
+1 905-852-2081
403 Sandford Road Sandford, ON L0C 1E0 Canada
The Cookshop Kitchen
+1 289-385-5500
589 The Queensway S Keswick, ON L4P 2G3 Canada
Blooms Studio
+1 416-844-6432
Thornhill, ON L4J 8W6 Canada
Derma Spa MD
+1 905-837-7546
1450 Kingston Road Unit 6G Pickering, ON L1V 1C1 Canada
Woodhill Garden Centre
+1 905-889-2917
320 Steeles Avenue E Thornhill, ON L3T 1A8 Canada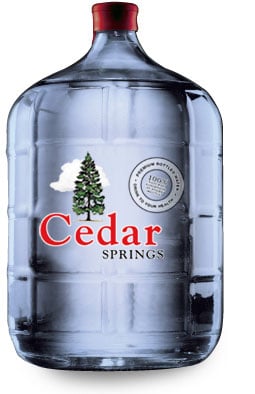 Cedar Springs
+1 800-952-3327
45 Villarboit Crescent Vaughan, ON L4K 4R2 Canada
Node-1 Computers
+1 905-436-6626
150 Simcoe Street S Oshawa, ON L1J 2B4 Canada
Drapery King Toronto
+1 416-783-7373
127 Cartwright Avenue Toronto, ON M6A 1V4 Canada
More
Detached house For Sale In Whitchurch-Stouffville
16496 Ninth Line, Whitchurch-Stouffville, Ontario, Canada L4A3N7
Square Footage :
5,000 Sqft
Land Size :
Master 4.83x5.64 x Master 4.83x5.64 FT
Please let us know if would like to know more about this property.